Welcome
Jenmarie is a bubbly woman in her late twenties who loves to laugh and always thinks shopping is a good idea. She has been happily married for six years to the man of her dreams and loves anything
Star Wars
and
Disney
. You've stumbled upon her blog of fashion, beauty and lifestyle where she shares her outfits, beauty tips, favorite things and inspirational pick-me-ups. Have a look around and
send her a note
if you wish.
Advertise here!

Trending Content
Well, Beauty Box 5 has done it again! Last month, my favorite item in the March box was a Pink Nanacoco Lip Gloss and this month wa...

Features & Collabs

Recent Outfit

Friday, February 12, 2010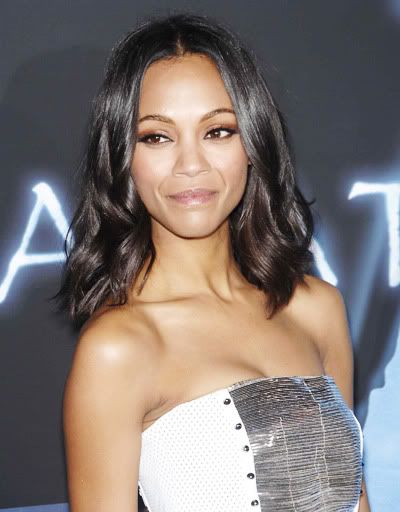 The Messy Lob is a new hairdo being rocked by several celebrities at the moment, including the beautiful Zoe Saldana. Lob stands for "the longer bob", usually shoulder length and worn straight. Though the look of the moment involves styling your hair into loose, tousled curls that add volume and keep your ends looking blunt. The Messy Lob is easy to take care of and easy to style. And who doesn't love the look of messy, bedroom hair?
To achieve this look once you have the cut, I recommend you try out
Herbal Essences line of Tousle Me Softly products.
Labels:
beauty
,
celebrities
,
zoe saldana